Day 11 - (Depart 8am) Sept 15, 2015 Barstow to Colton, CA
We started the day at 9am because of the rain and it was a short day any way.
The rain stopped by the time we got to the Bottle Forest and the rest of the day was great. Just check out the pictures.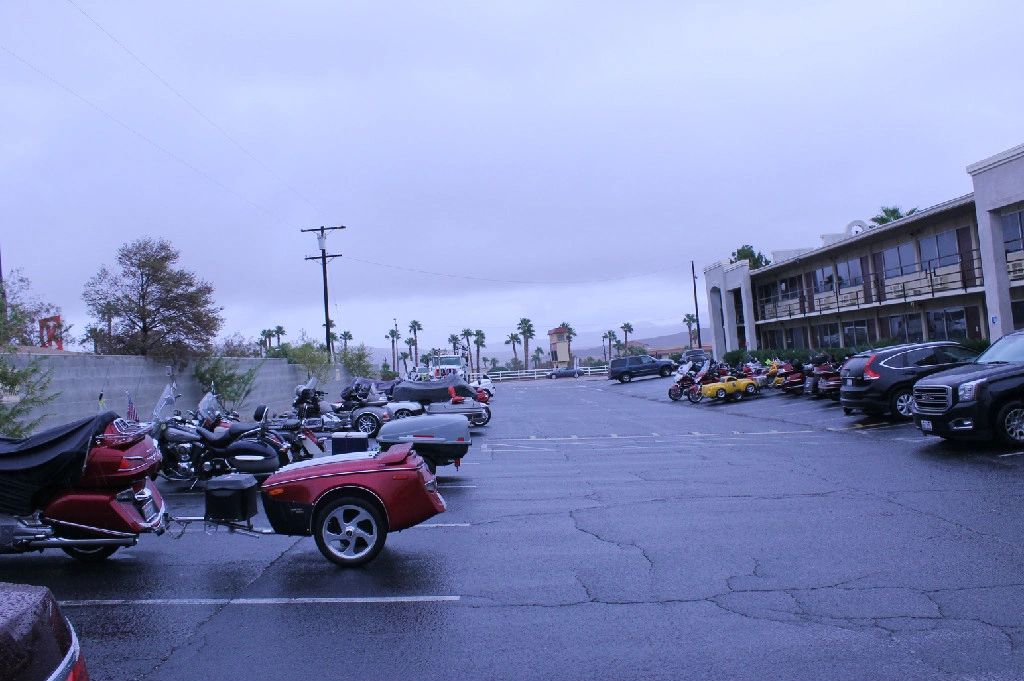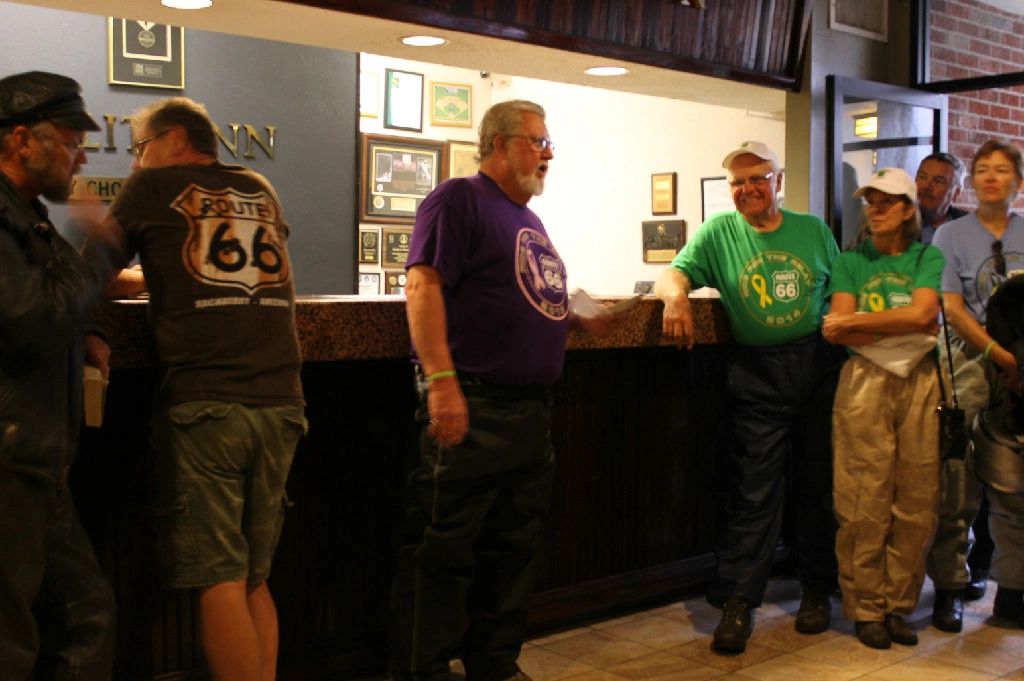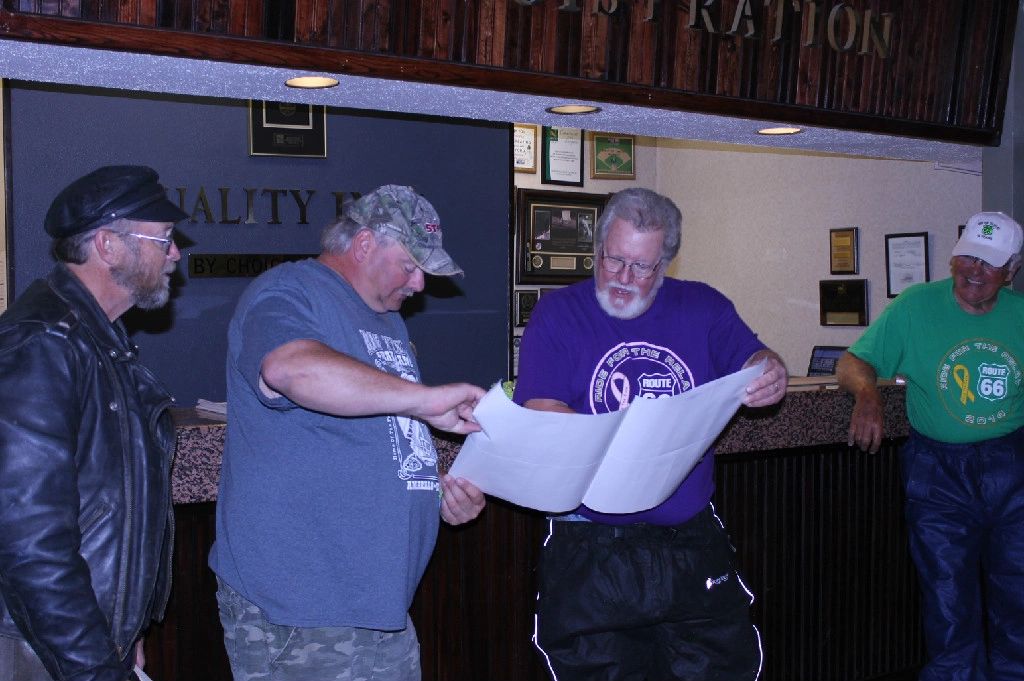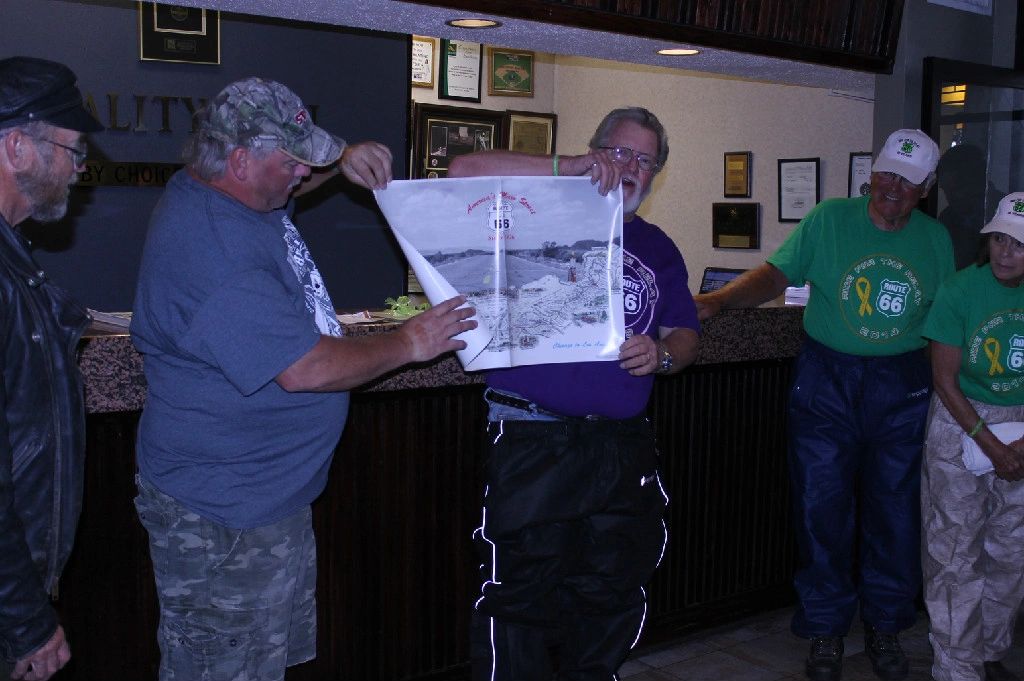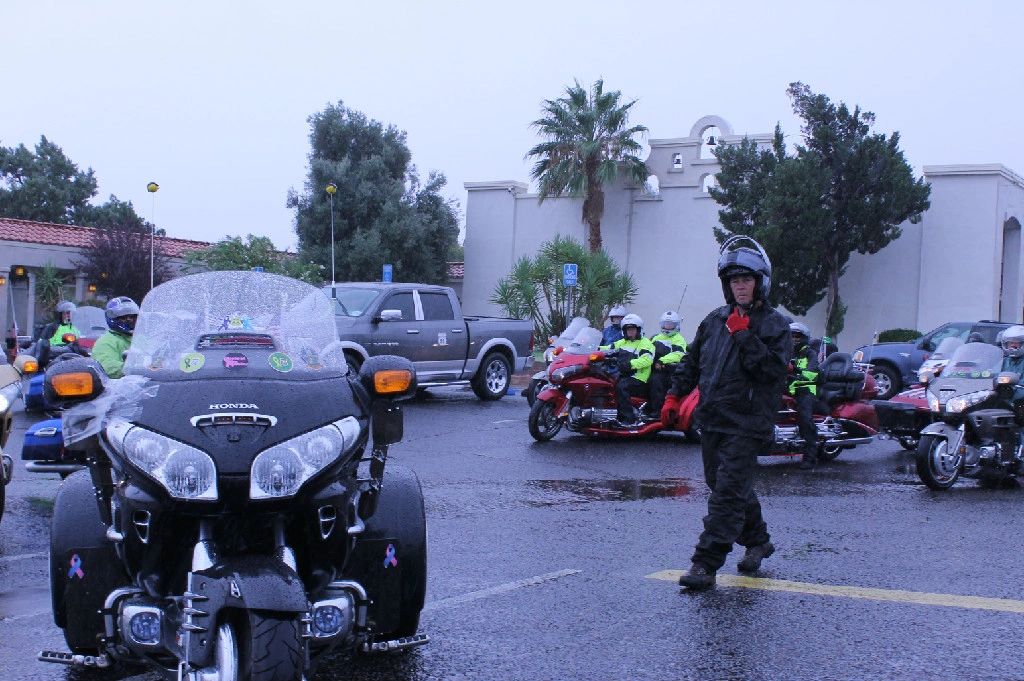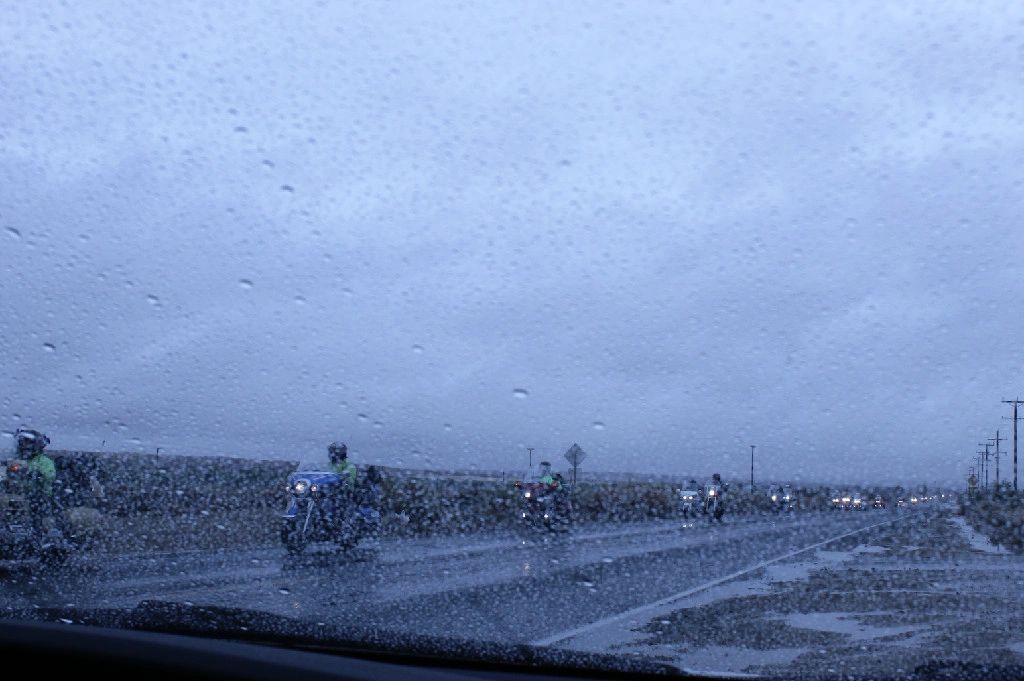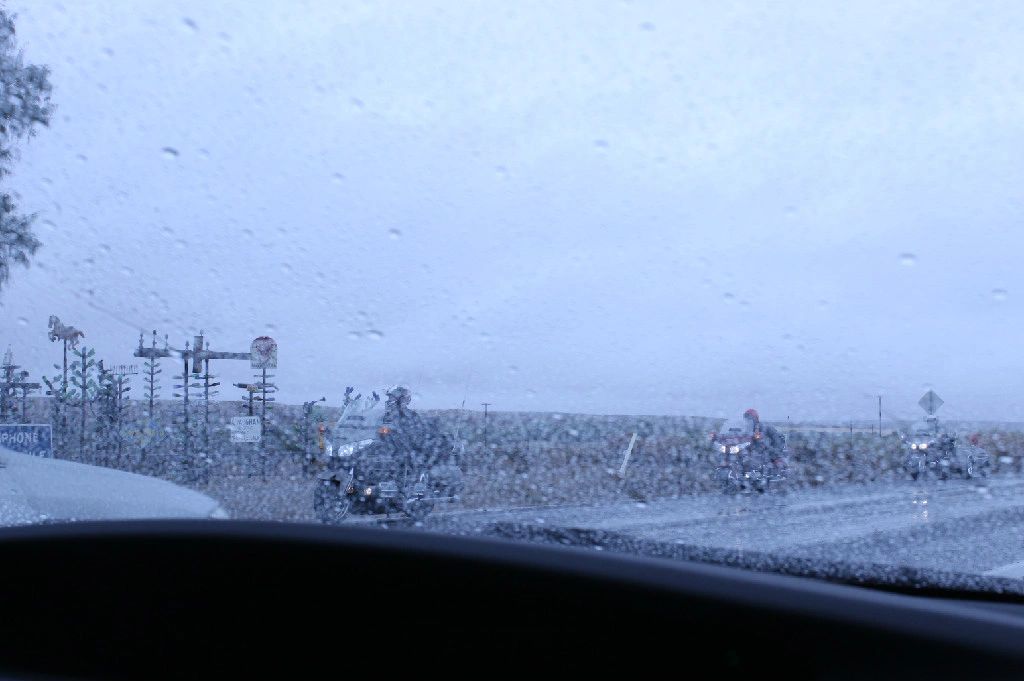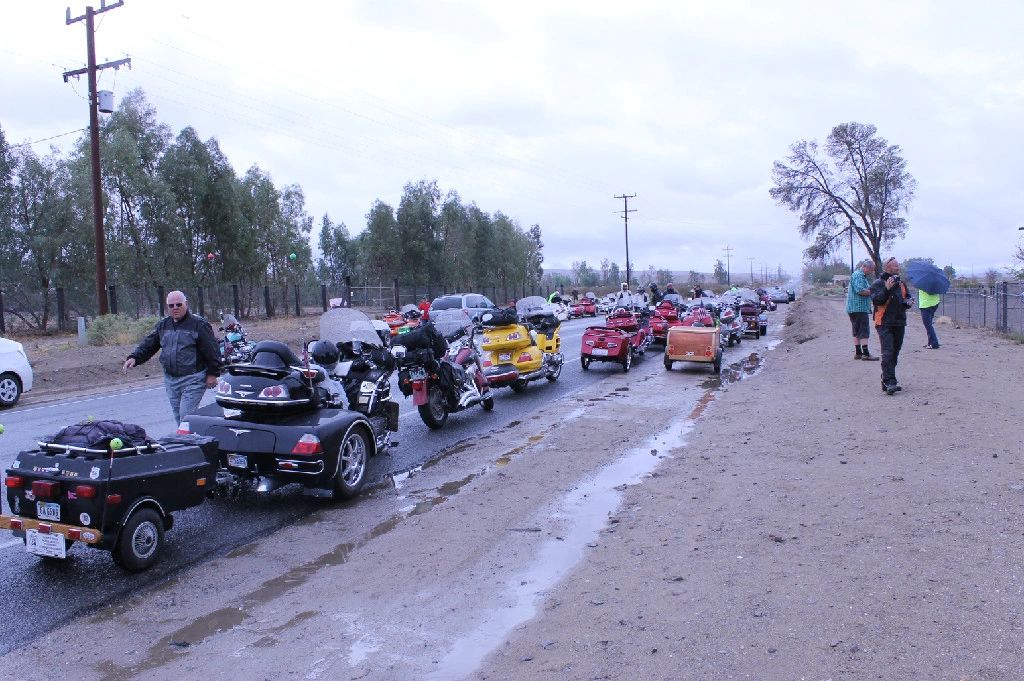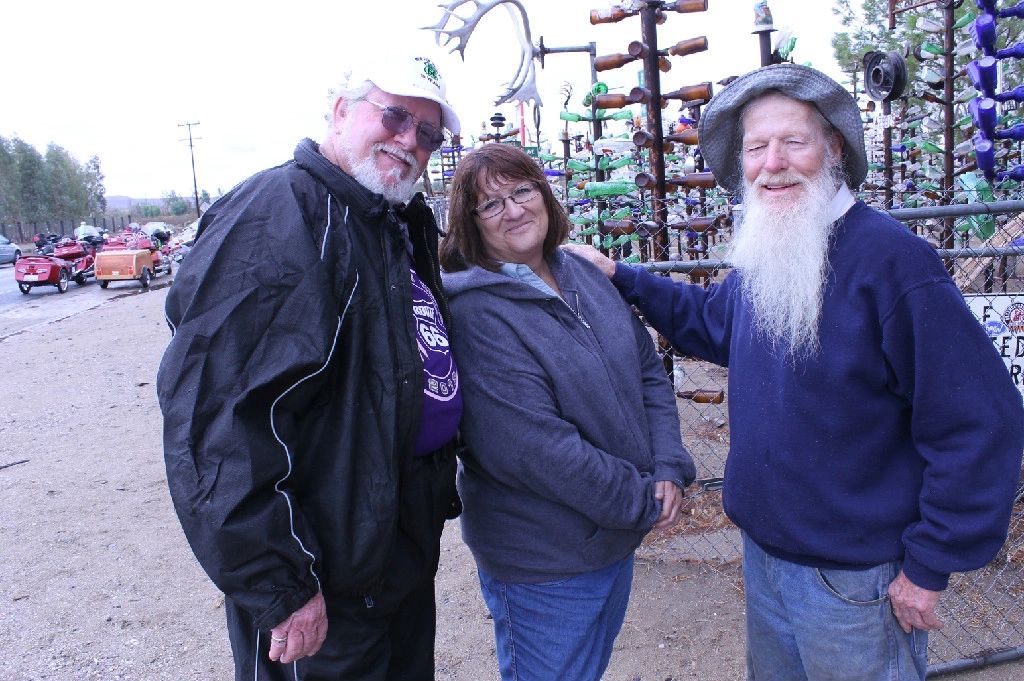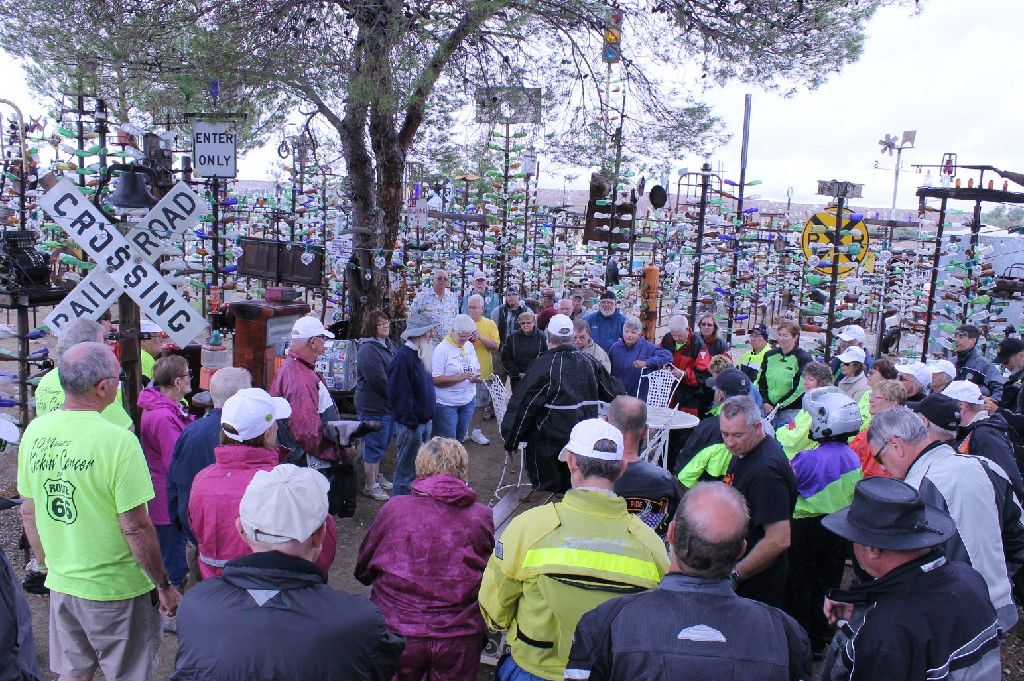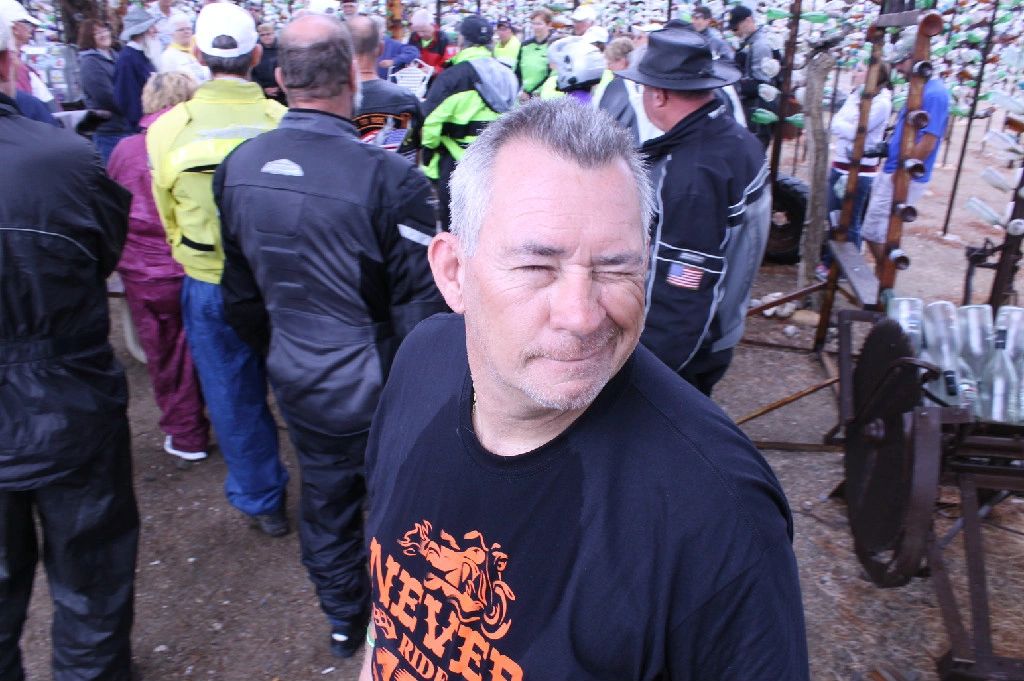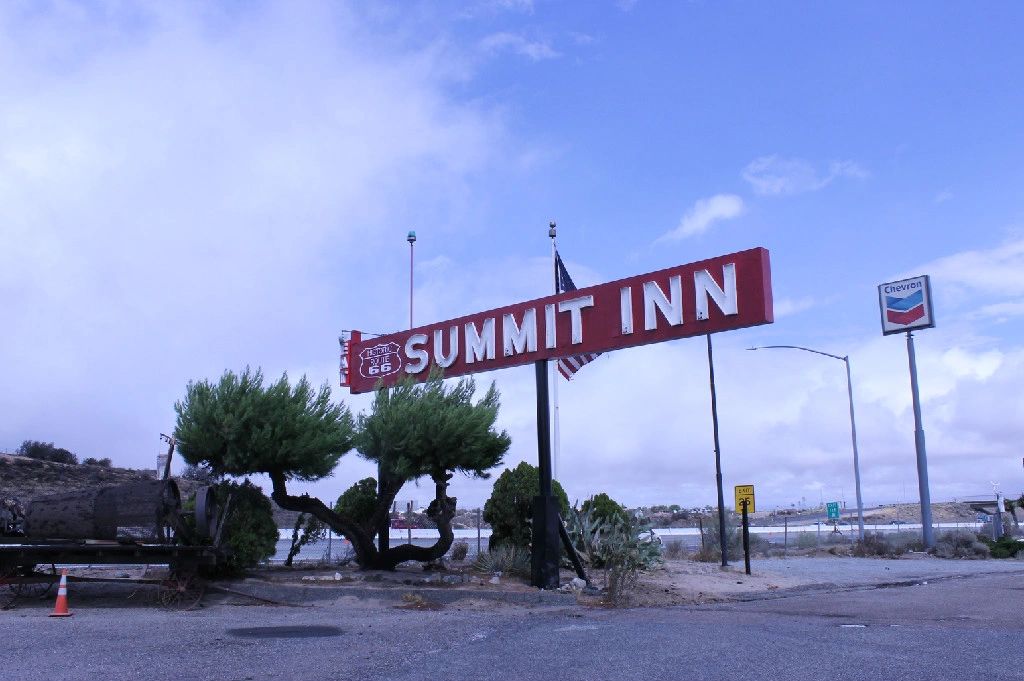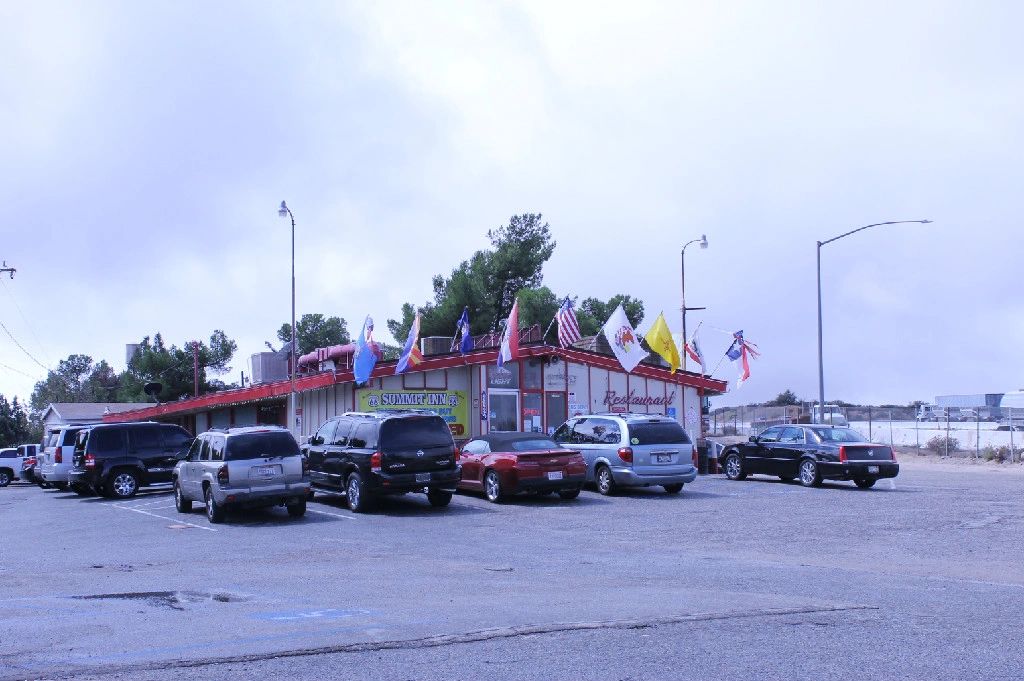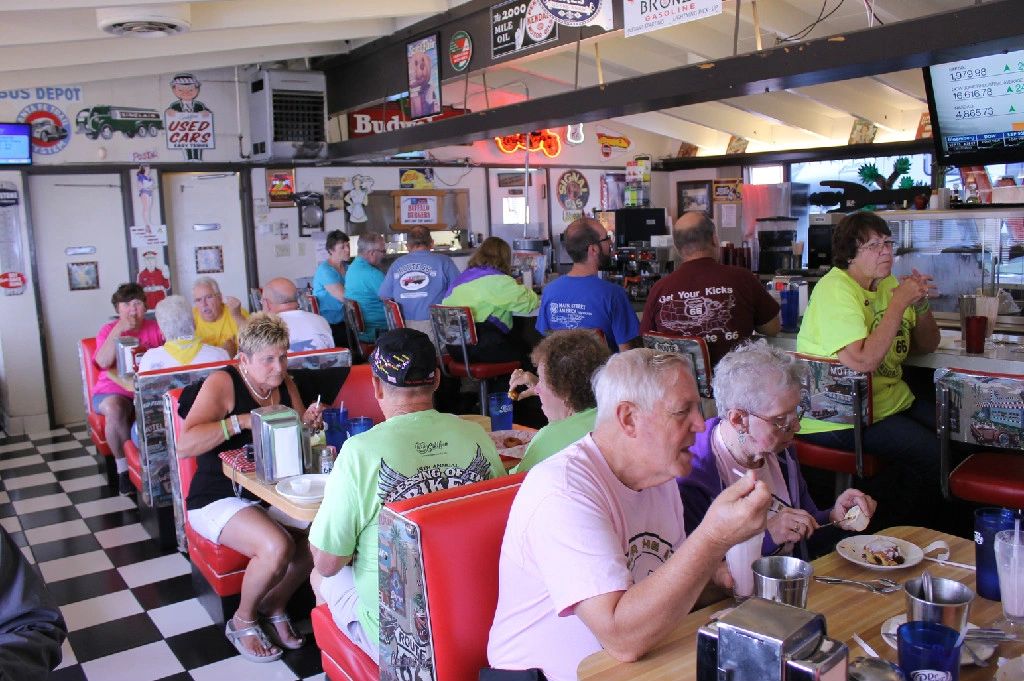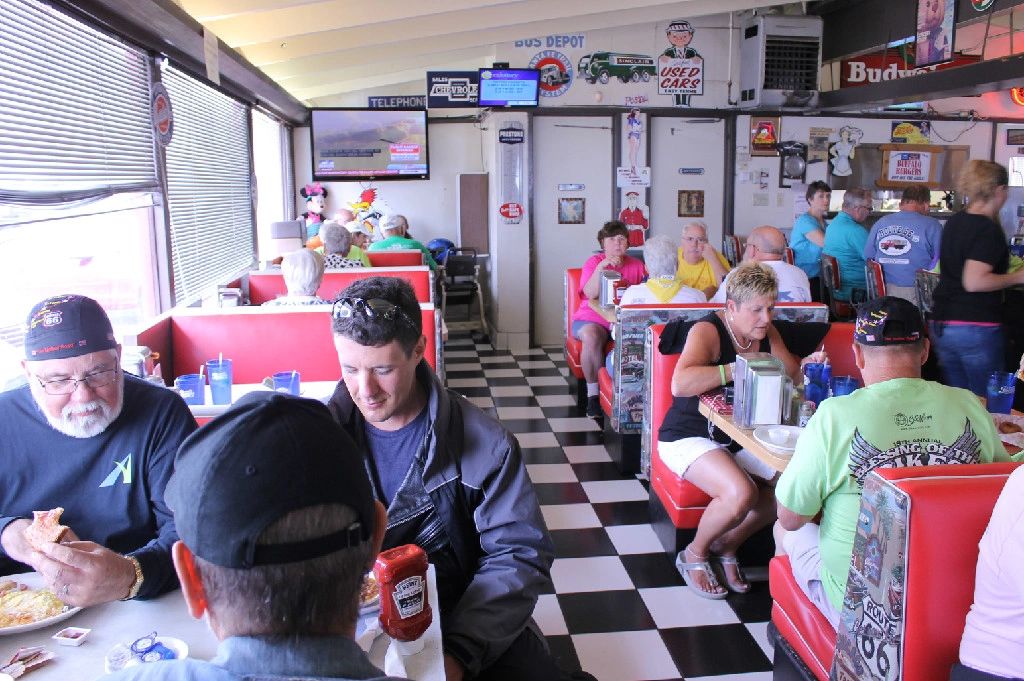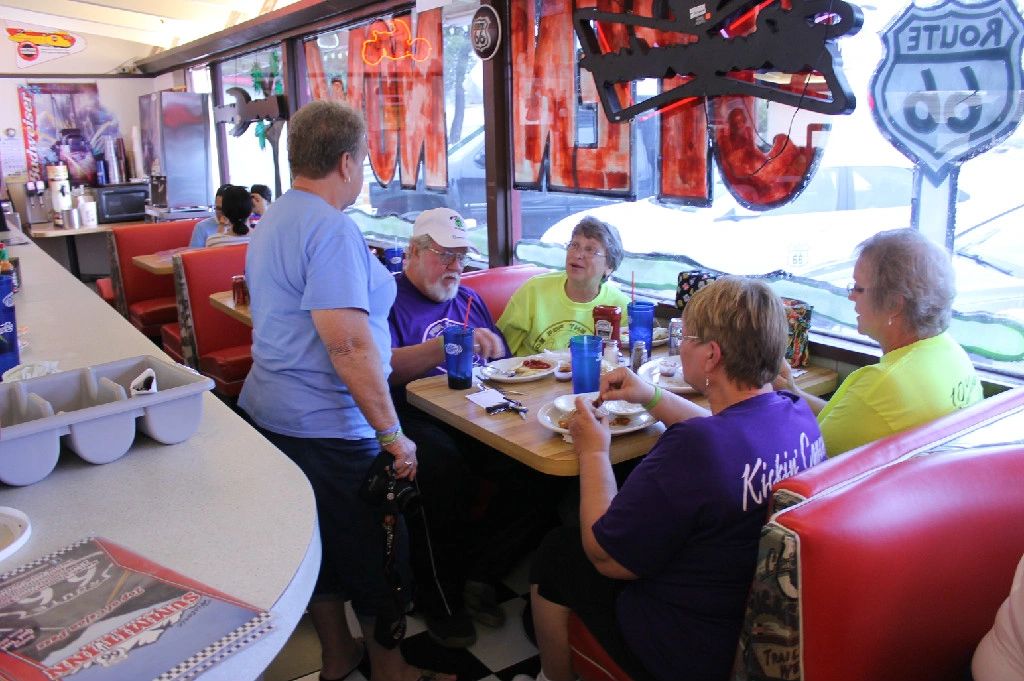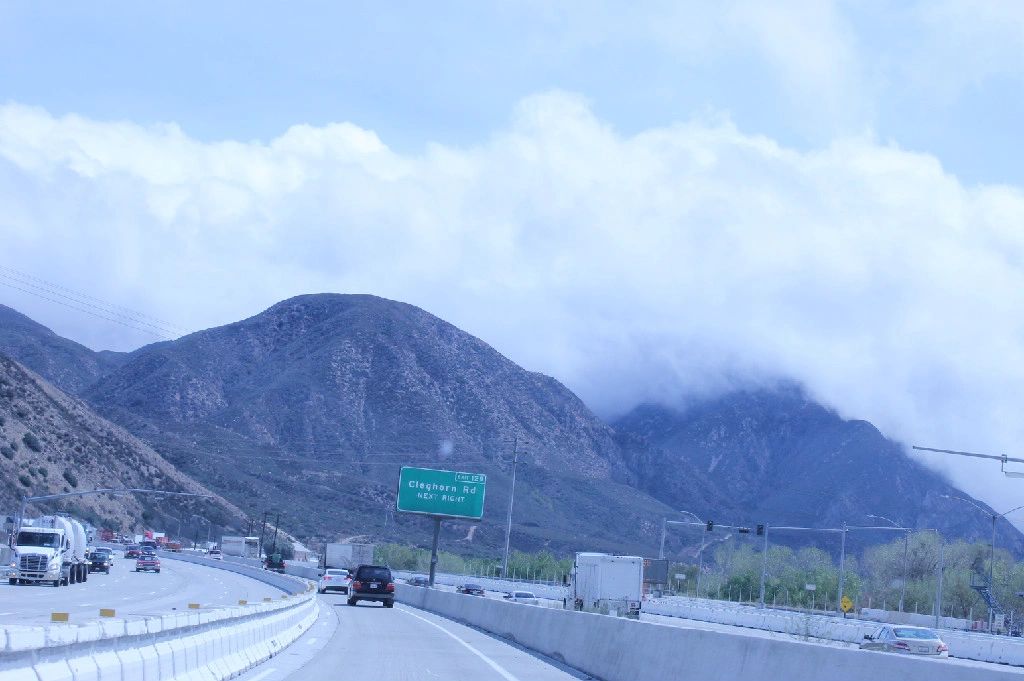 Below you will see me starting a meeting at the Arrowhead Inn in Colton, CA before our free BBQ, as I am talking I see my son (Blue Springs, MO) and my daughter (Oak Creek, CO) standing in room with everyone else and you will see my reaction. I was so surprised all I could do was cry. Thank you everyone for the awesome surprise.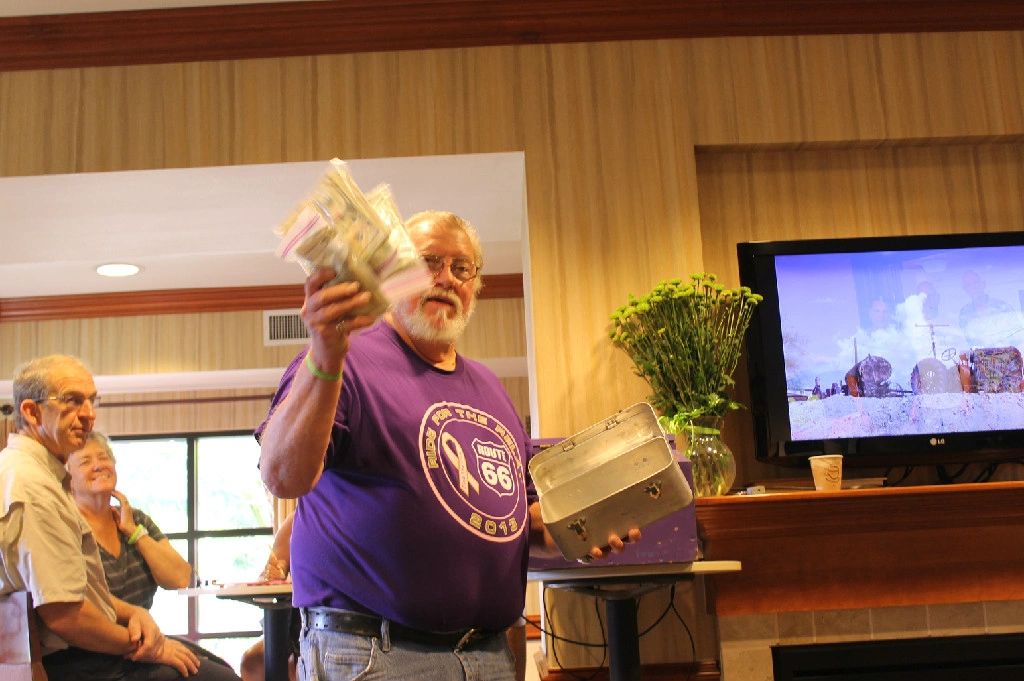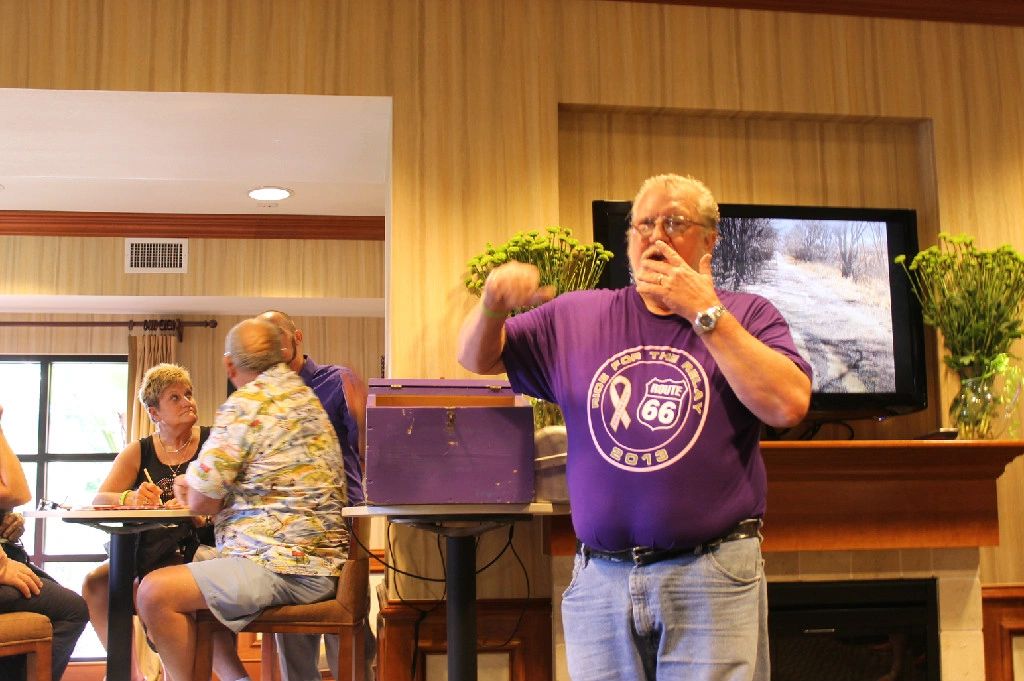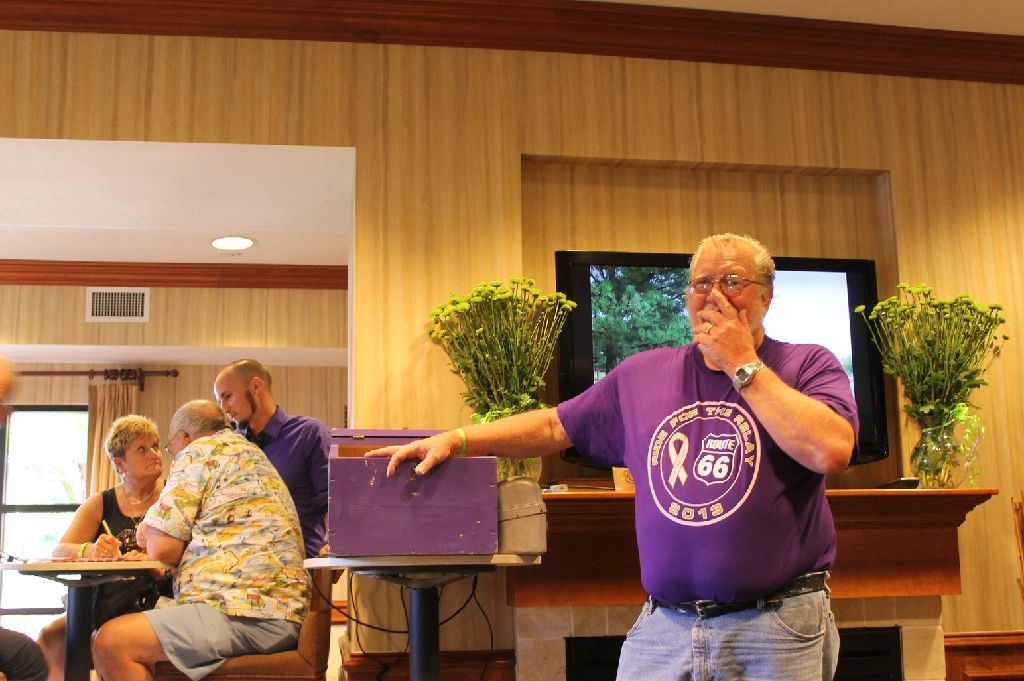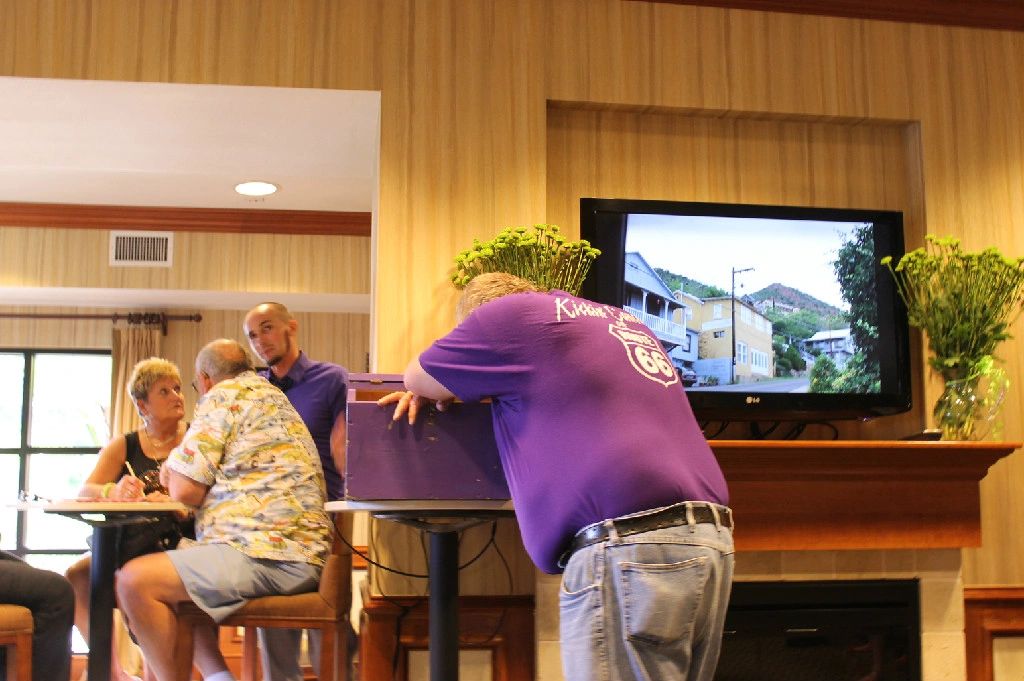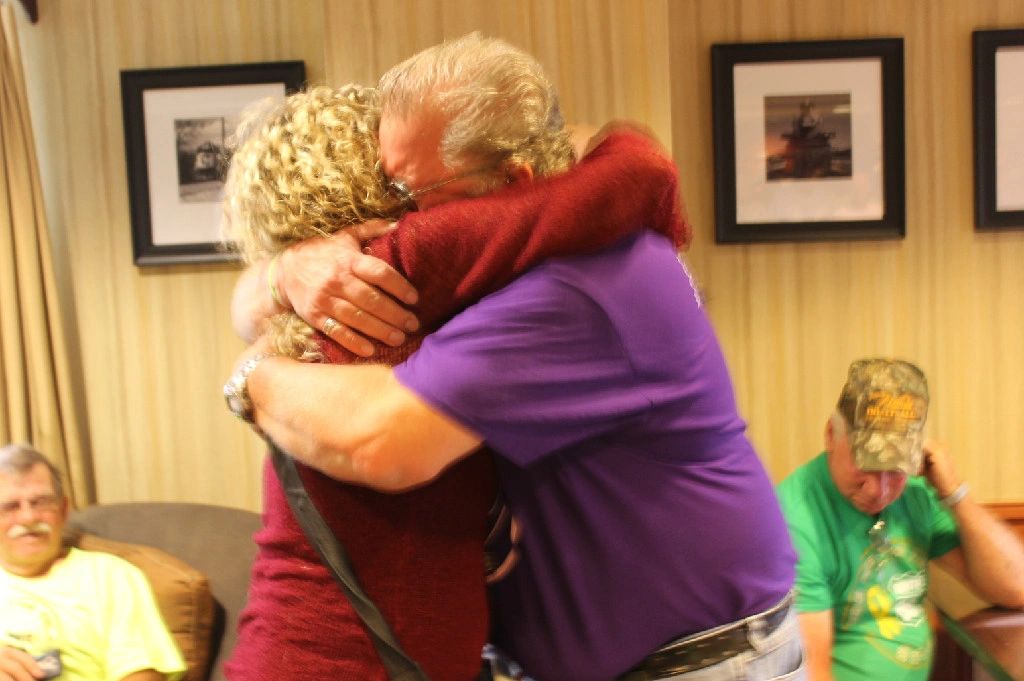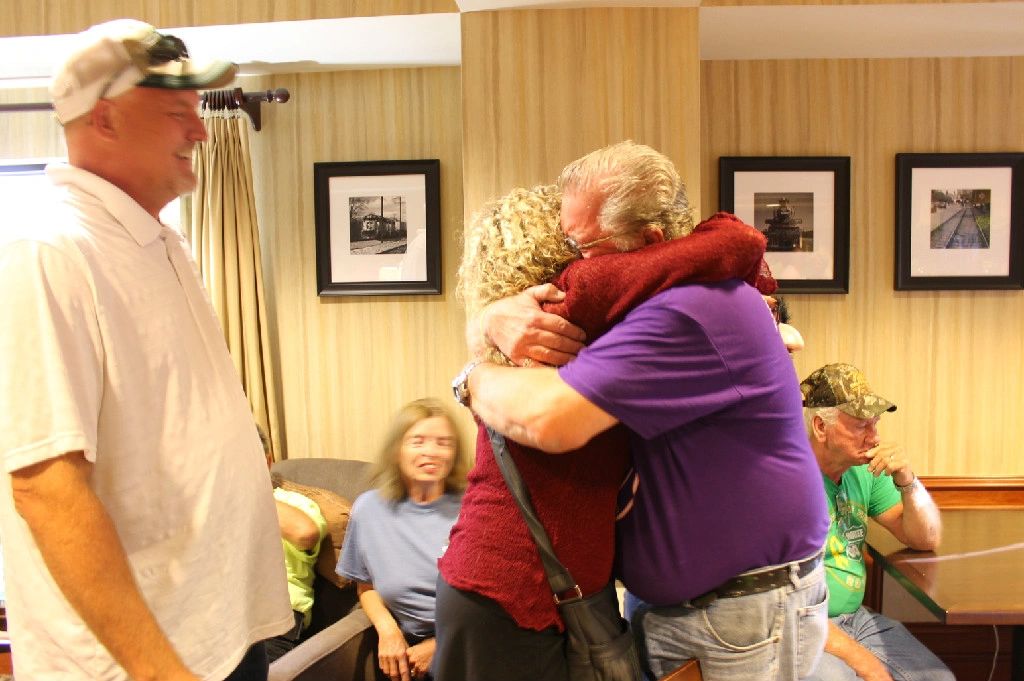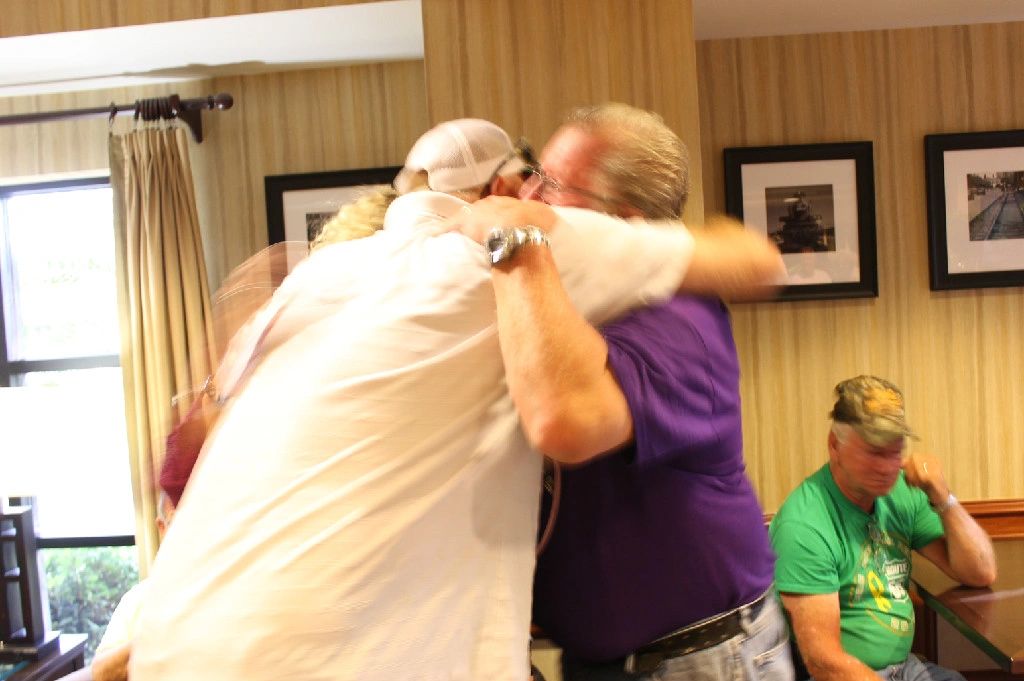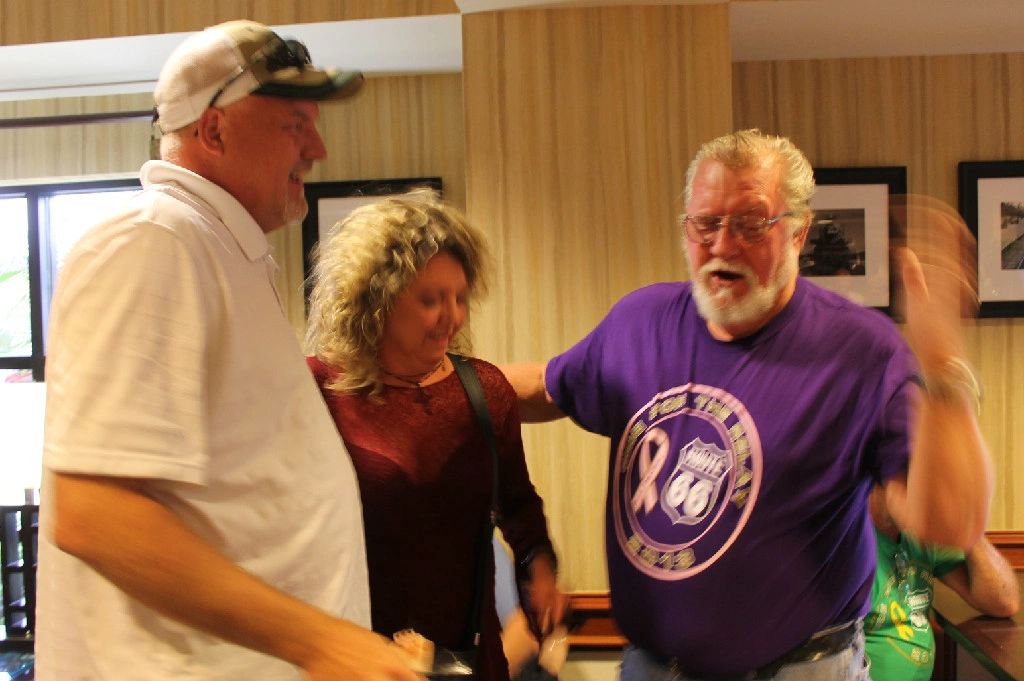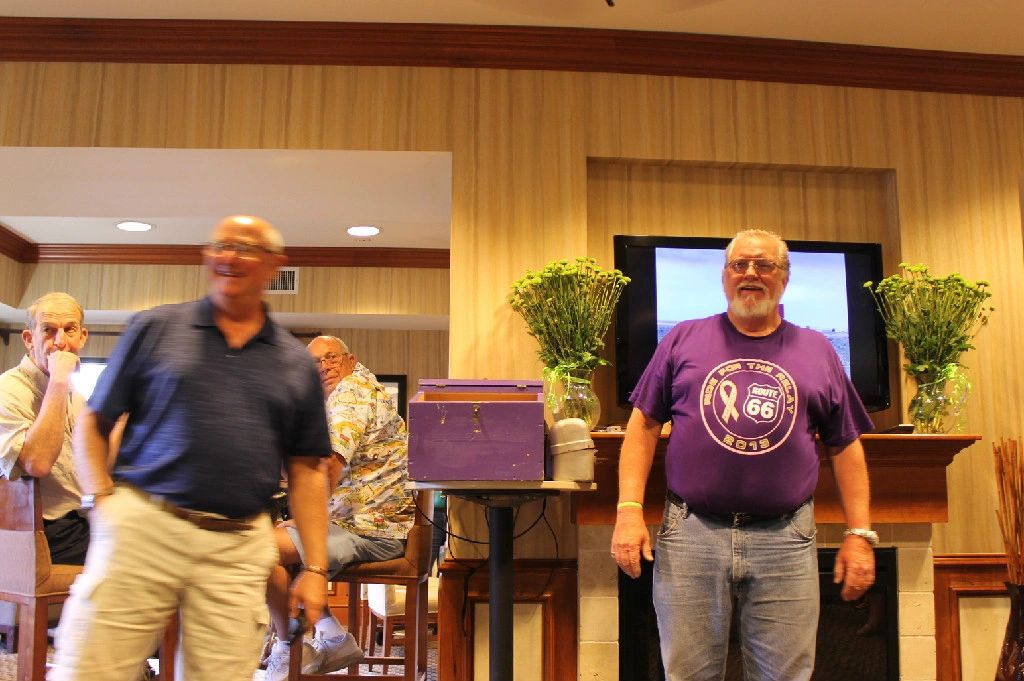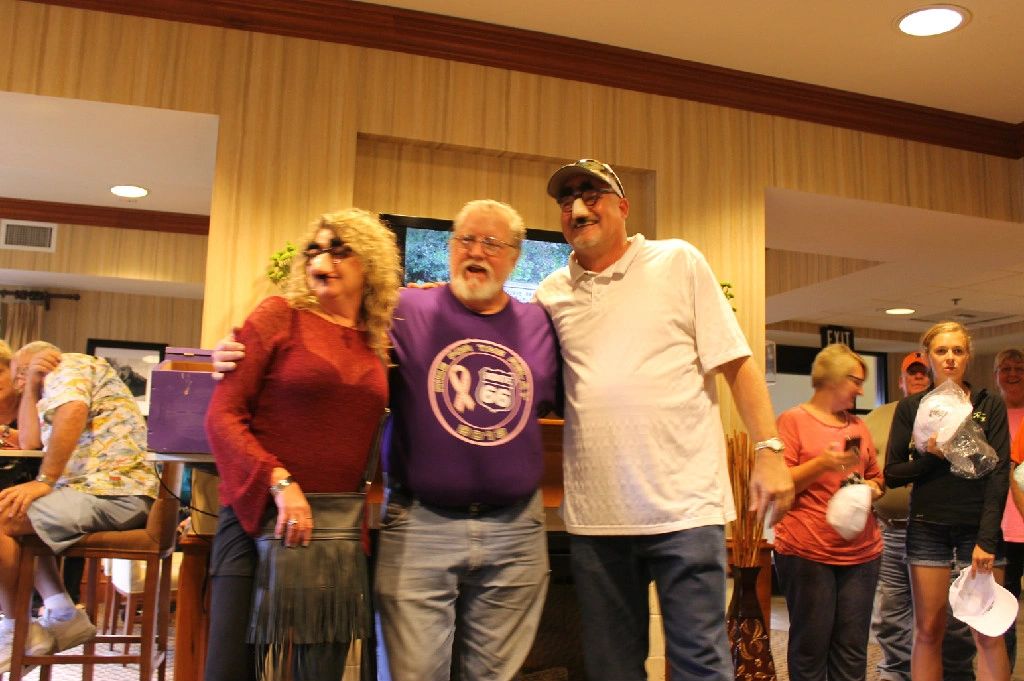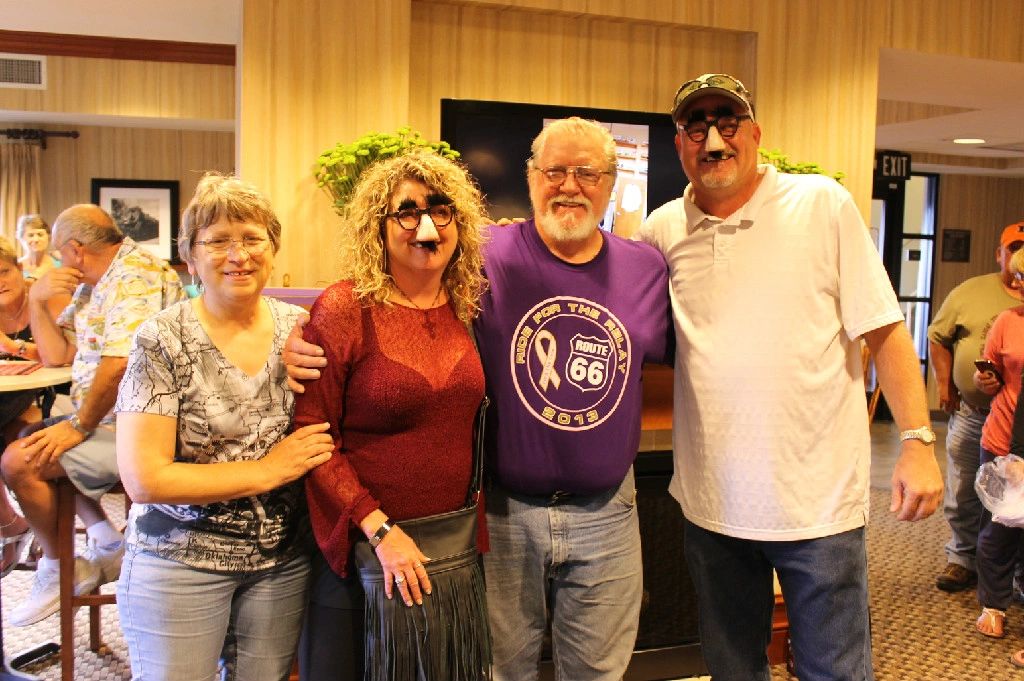 Gary Gallo was also surprised at the Summit when his family showed up, what a great time for Gary and I both. This ride means a lot to both of us and to have our families to join us on the last Ride was beyond words.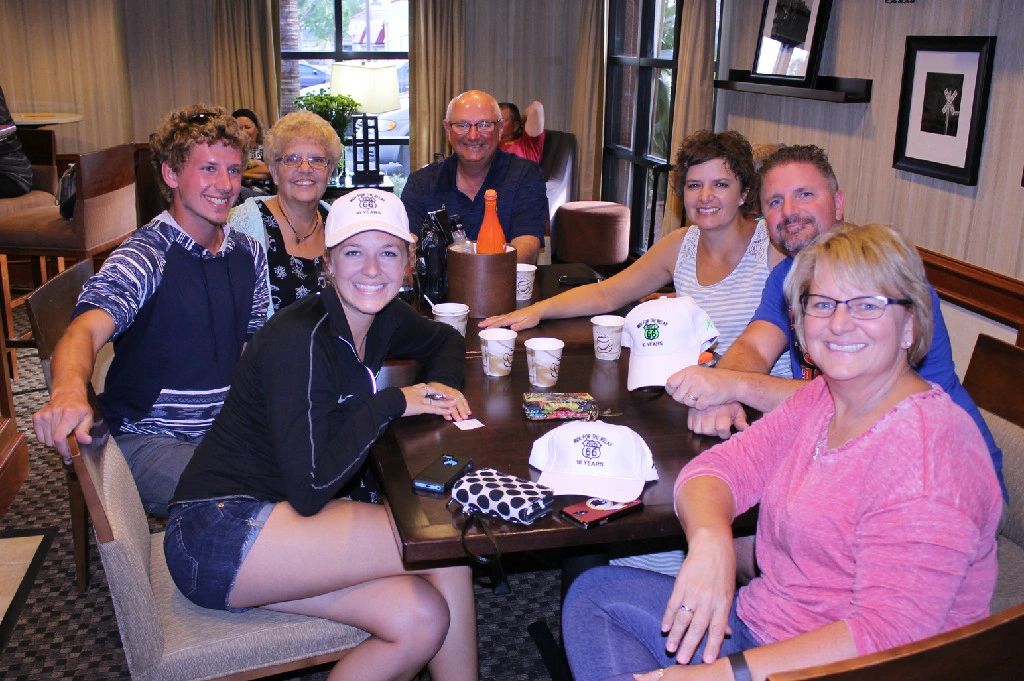 next