Price and availability are subject to change so let me know as soon as possible if you are interested. Here are the details:

Sailing Date: April 28, 2013 (7 days & 7 nights)
Ship: Carnival Conquest

Per person prices in US dollars, including port charges, taxes and government fees, and prepaid gratuities, based on double occupancy:


Inside Category 4A: $653.58
Oceanview Category 6A: $743.58
Balcony Category 8A: $953.58
Deposit amount due: $250 per person
(it is time to make your deposit, call (1-800-338-4962 ext. 7880) or eMail (caven@vacationstogo.com), and ask for Chance Aven and the "Ride for the Relay" Cruise. Below is the information needed when you call.



Legal names (first, middle and last name, as in passport) with title e.g. Mr., Mrs., etc.
· Dates of birth
· Address (City, State, Province, Country, Postal code)
· Phone number with country code
· Citizenship
· Dining request (early or late)
· List of special needs or occasions
· Preferred bed configuration (two twin beds or one queen)
· Are they a past passenger on Carnival?


They will also need the following payment information:

· Type of credit card and card number
· 3- or 4-digit CID number and expiration date
· Name as it appears on your credit card

Call me if you have questions and for sure let me know if you made your reservations. Click here for more information on the Cruise: #23228 Info



Final payment due by 2/7/2013
$25 per cabin onboard credit available for 5-15 cabins, $50 per cabin available for 16 or more cabins.
The rates above are a promotional rate in which the deposit is non-refundable and name changes are not permitted.
Please contact me before this expires so we can lock in your cabins and rate, which are subject to change, of course.
Thanks again, and I look forward to helping you!
Rodger L. Fox
Founder: Ride for the Relay
806 Hardin Avenue
Jacksonville, Illinois 62650
Cell: 217-473-1525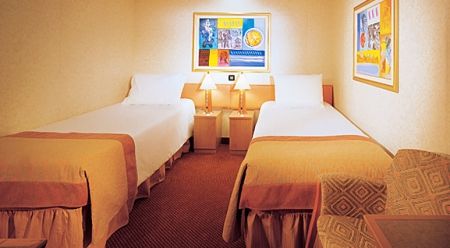 Inside Category 4A: $653.58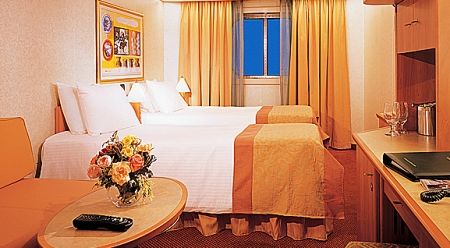 Oceanview Category 6A: $743.58
Balcony Category 8A: $953.58